Investing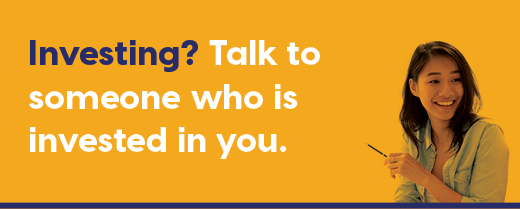 Investing? Talk to someone that's invested in you. At Victory Credit Union, we offer a comprehensive range of inverstment products and services to suit your needs and the financial expertise to help achieve your savings goals.
From saving for your golden years to savings for a rainy day, having a plan for your money is key. Whether you're just beginning to save, or you are approaching retirement, we can help.
And when you make deposits with Victory Credit Union, we invest in local businesses and organizations that create postive impact. That investment comes back to all of us in the form of a stronger economy and a vibrant, more prosperous community.
Choose from the following investment options:
Looking to set up a term deposit? In as little as 5-10 minutes, you can apply for a term depsoit through our digital channel without stepping foot in the branch.
Not sure how to get started or need expert, honest advice? Our financial exoerts are here to help.
Would you like to learn more about saving and investing? We've got you covered wiht our Guide to Saving and Investing
Guide To Saving and Investing
. Also, check out our helpful savings and investing calculators.
Calculators